Winter themed crochet
Please enjoy this photos of my crochet projects from December. These are all winter themed. These were all made using patterns that someone else created, but I probably altered the patterns slightly. Most of the patterns were written poorly (missing info and wrong stitch definition used) or at least not to my liking. I changed the patterns in various ways to make my finished project how I wanted it to look. This was the 1st time I had ever tried to make any of these types of projects.
Holly and Berries barrette
- I used a
holly leaf
pattern to make the leaves. The alterations I made were minimal. For the berries, I made simple SC circles for the berries. I connected them together as I made them. I sewed matching felt to the backs of the leaves and berries. Then, I sewed the leaves and berries together. Next I sewed a barrette base to the bottom leaf going with the length of the leaf.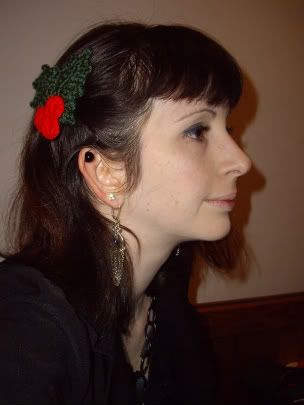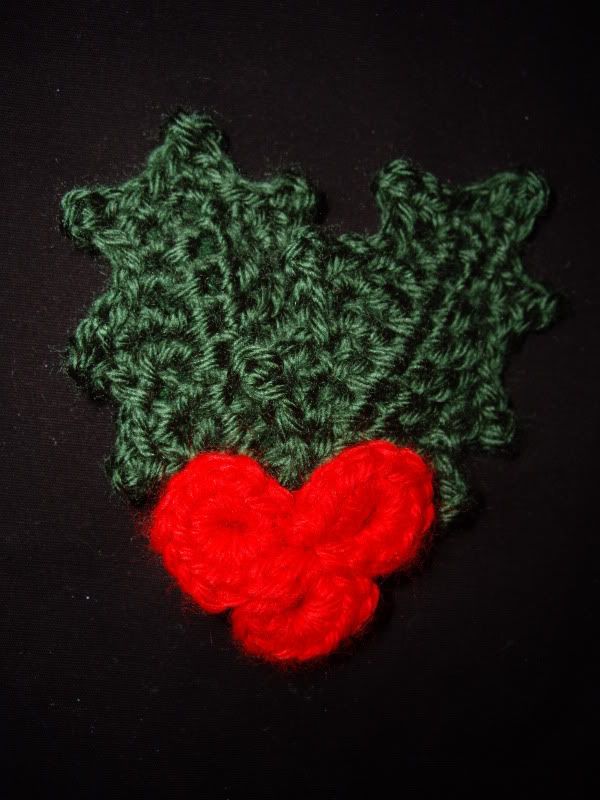 Snowflake 1
-I couldn't find the pattern again for this one. I do remember it was part of a pot holder and there were no instructions for the last round detail that was shown in the photo. I had to make that up myself.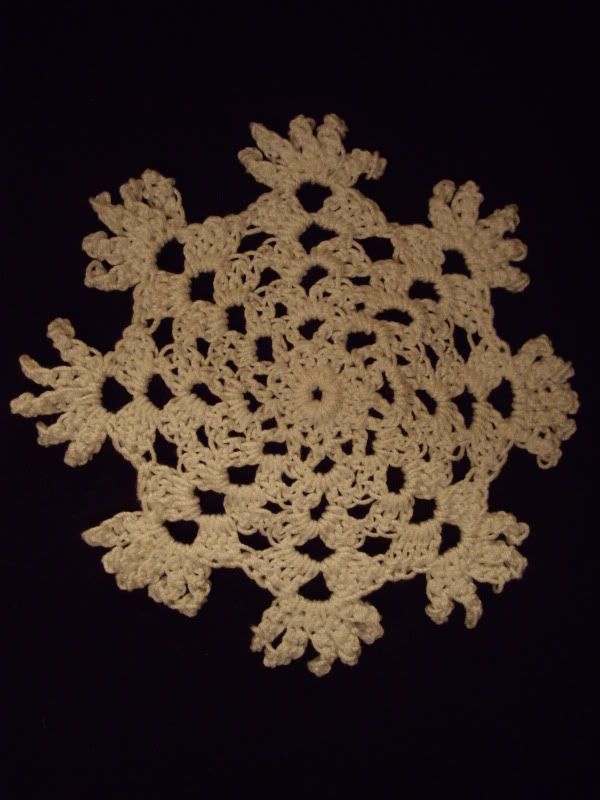 Snowflake 2
- I used this
pattern
. I think this was the only one that read correctly.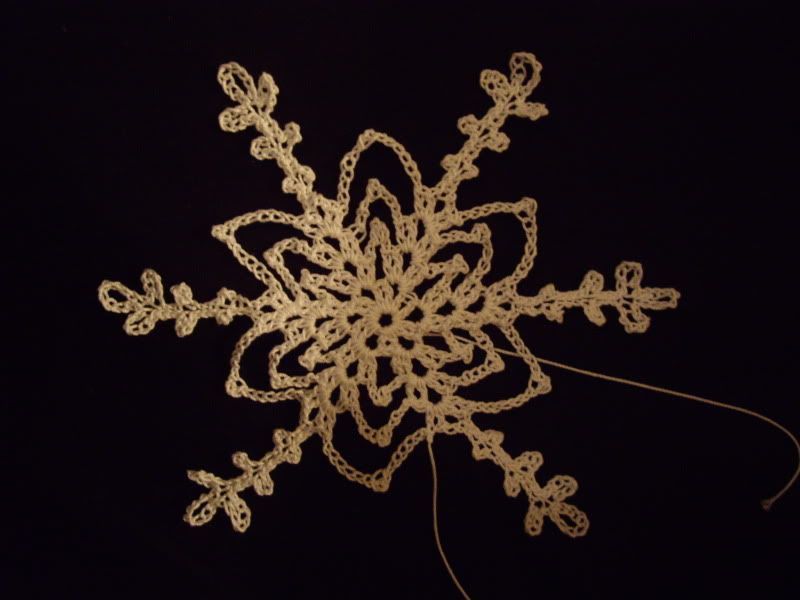 Snowflake 3
- I used this
pattern
. The only thing I changed was the last round. I think it was due to the the instructions being hard to understand. Also, sorry this picture is a bit fuzzy.