Skull-A-Day Bead Skull & Alex's animal skulls
This is another one of my skulls featured on Skull-A-Day. I made this after telling Noah that I was working on a large sugar skull that would use sequins, beads and ribbon instead of my normal paint. These are some of the tiny seed beads in a skull shape. This Skull-A-Day entry also links up to my two other features.
http://skulladay.blogspot.com/2010/03/bead-skulls.html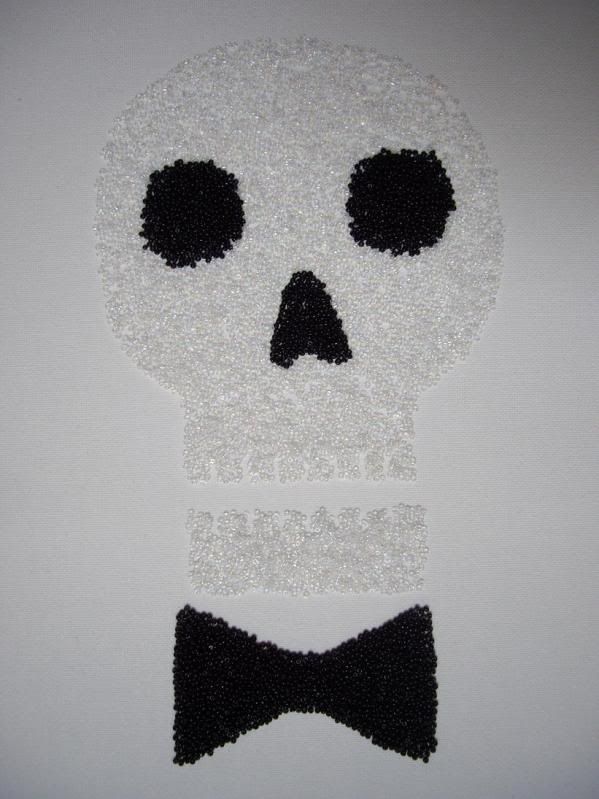 This is something Alex made for me while we were stuck (stupid snow) at my parents for the weekend to cat sit. They are animal skulls. From Left to Right, Top to Bottom, they are...giraffe, horse, cat, person, squirrel, dog, person, person, butterfly, bear (not cat like it says), turtle, and human.