COSTUME: Mr. Roboto is killed by a housewife...
Next Saturday is yet another wonderful theme night at
Fallout
. This time we have Robots. Now I could go the normal route of super sci-fi and techy, because I do have silver fabric, tubing, electronic wires, washers, wires (I bought them for jewelry making). However, I'm lazy and also am not geeky enough to use my lovely supplies for that. Now if it was a futuristic theme, I would do that. You know I would wear that out to dinner...yes, yes I would.
Since I am lazy yet creative, I'm going as a Stepford Wife from the movie
The Stepford Wives
. Now if you are at all familiar with the movie, you know that these highly successful women (who give up their awesome careers) and their husbands (and kids if they have them) move to this town called Stepford. It's this town that looks like it came out of a classic 50s neighborhood. The new residents think that the perkiness of this community is very odd. The existing resident women are the classic Donna Reid type that do everything that their husbands want with a chipper attitude, however there are some quirks about them that seem well...odd. So, the two main character ladies, Joanna and Bobbie (
Nicole Kidman
and
Bette Midler
), and the main character gay man, Roger (
Roger Bart
), go on a hunt to figure out what happens. Fast forward towards the end, Joanna figures out that the men have brought their wives to Stepford to make them the perfect women. The way they do it is by putting microchips into the women's brains (also know as making them into cyborgs...which is something you can joke about with someone that might have metal or machinery internally). I'd tell you the ending was, but that might ruin it. You just have to watch it for yourself.
To the costume part. Obviously what you've learned or might have already known is that the Stepford Wives are turned into a type of robot called a
Cyborg
. Since my wardrobe is wacky and wonderful, I own a variety of 50s style clothing. I love pin-ups, so that is main reason I own such clothing...also it's very classic and beautiful.
Things you will need for a Stepford Wife or 50's woman costume:
A Dress
- There are few ways that you can go with this. I have a floral print dress, that has a fitted halter top and a full circle skirt. As to what my grandmother and mom have told me, you would normally wear a
crinoline
(mine is layers of tulle and lace vs horse hair and boning) under these dresses to make the skirt stand out more.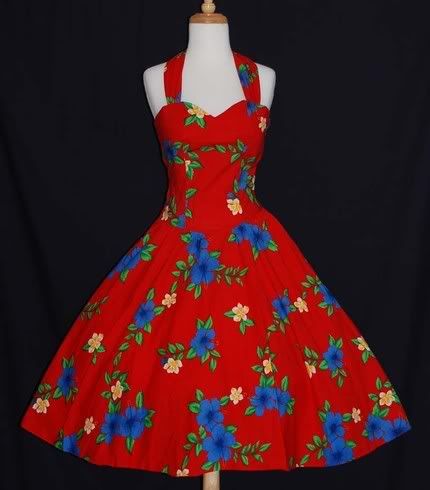 Shoes
- As always wear something that is comfortable to stand in for long periods of time. For costume purposes, I recommend a heel. I have a variety of vintage inspired heels. I would normally wear a wedge sandal with girly details, but being that it is cold out and I will likely have to wear stocking, I might go with something closed toed but still with a vintage look.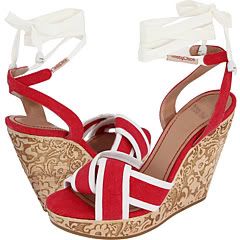 Jewelry
- When I think of a 50's housewife, I think of pearls and heels, so for jewelry I would go with either real or costume jewelry pearls. You could also use pop beads which were popular in the 60s, but they have round beads that pop together so you can adjust the length. They come in a variety of colors, I suggest the pearl color. For earrings, I would also suggest real or costume pearls. You can get costume ones inexpensively. They are normally sold with multiple pairs.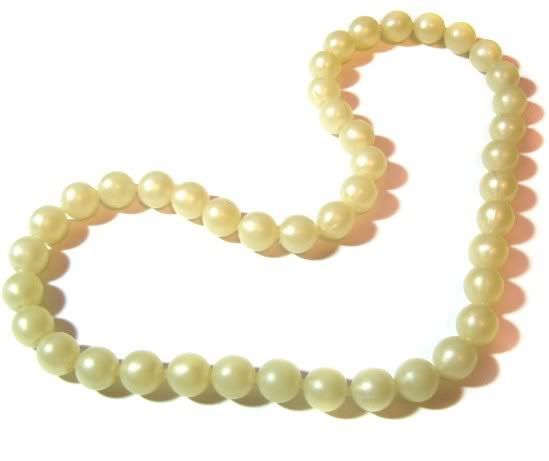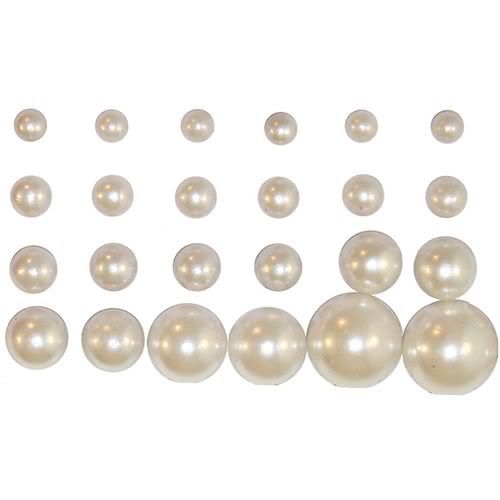 Optional
- Depending on how far you want to go with the look, some optionals items are:
White lace gloves
,
back seam stockings
, and garter belt (to hold up thigh high stockings).
With any costume, use your imagination. My Stepford Wife costume has a broad range of things you could use to achieve your desired look without losing your own sense of style in it. The photos I chose are meant to show a matching outfit. You can use different colors and prints. That is all up to you. Also, the cost of the costume does not need to be expensive. The chosen items are just the examples. The dress I'm planning on wearing was about $20 and so were the shoes. The jewelry totals about $10. However, these are items I get repeated use out of.