Venetian Masks
I should be working on my mask, but I wanted to look at some last minute inspiration 1st. One of my favorite Doctor Who episodes is
"The Girl in the Fireplace"
, which is about the life of
Madame du Pompadour
(the mistress of
King Louis XV of France
) as seen through "time windows" from a space ship into her realm. In that episode there are
clockwork robots
that wear
Venetian Masks
and intricate wigs over their clockwork heads. Inspired by my favorite episode, I did a Google search for "venetian masks". These are some of my favorites.
Clockwork men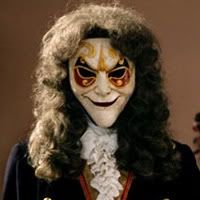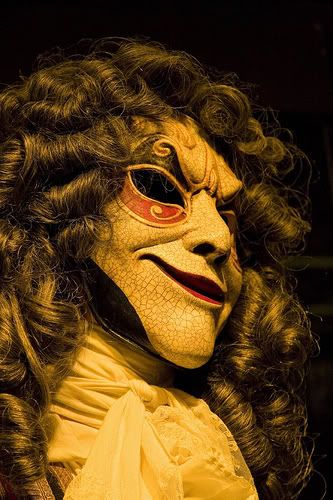 Other Venetian masks...