Crocheted skull flowers.
I made a couple Irish roses 1-2 years ago with the intention of adding barrette and or pin backs to them. I never added handware to them, so they have just been laying about since thier creation. There is another Black Market @ Fallout on December 10th, so I am making some more crocheted flowers, but adding the hardware this time. I'll be making other things too, but this week is crochet flowers.
Irish Rose with Skull Button. I used Caron Simply Soft in black.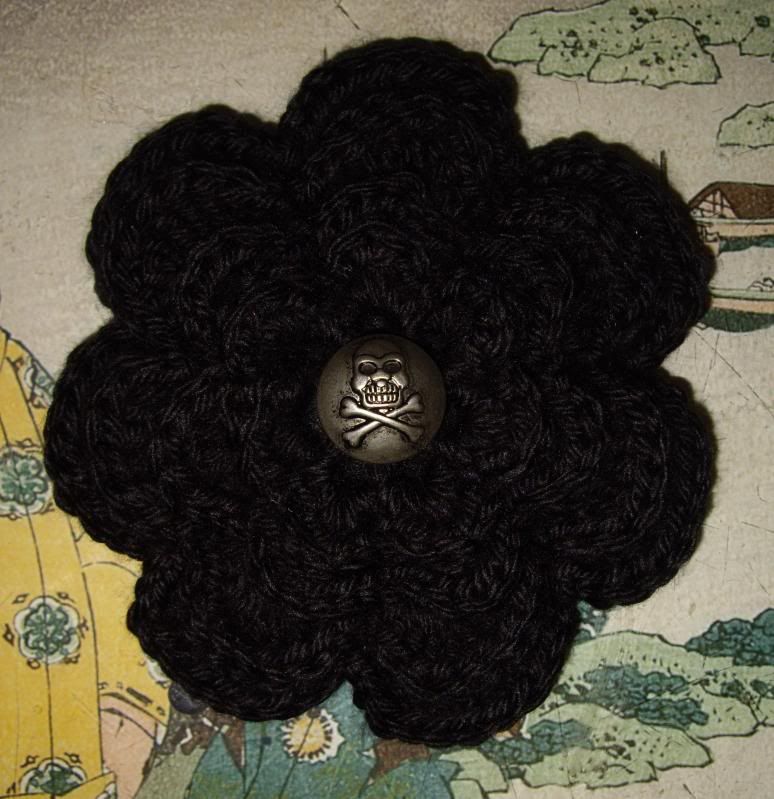 Irish Rose w Skull Button. I used Incredible Ribbon in Accent on Black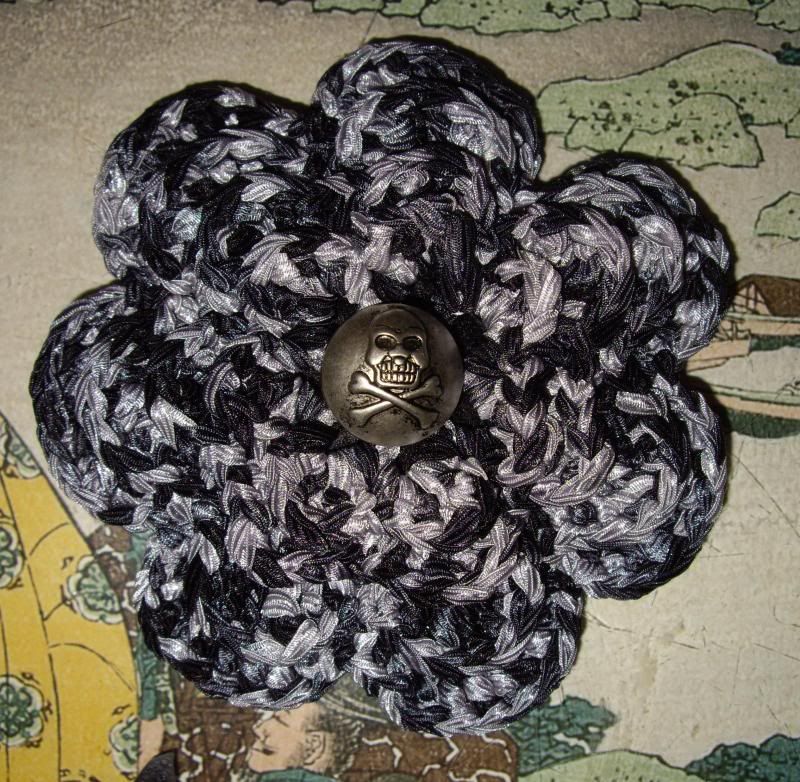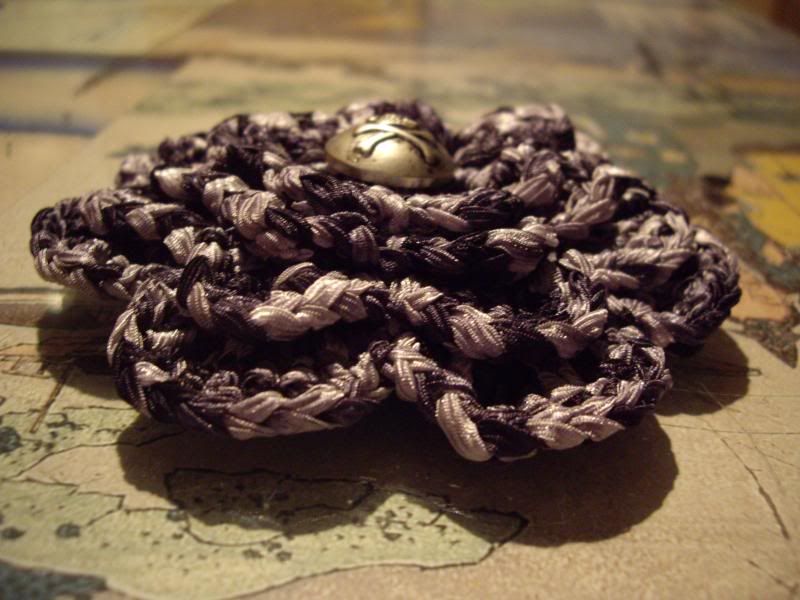 I'm working on some hyberbolic carnations and some loopy mums.